Saturday, 9 December 2023, 9:34 PM
Course:
Guide to Moodle (Guide to Moodle)
Glossary:
Guide to Moodle
William(Administrator) Lu (No Reply)
Course settings - Description
Delete manually enrolled users
Download/Backing up Quiz and grades
It is important to note that student submissions/responses/results will disappear from Moodle 16 days after the enrolment end date.
You should ensure you have downloaded and saved them before that deadline.
If you should need to retrieve a student's data, you can manually re-enrol the student into the Moodle course. Please remember to un-enrol this student when you have downloaded what you need. If you need to download for the whole class, you will need to manually re-enrol every student in the cohort. And then, click the "Regrade all" button.
1. In the '
Quiz
administration'
block
, click the 'Results' dropdown menu, then click the 'Responses'
link
: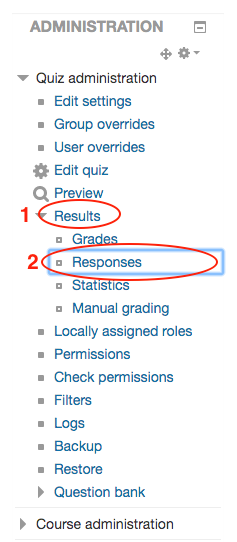 2. Tick the 'Show the' options, then click the 'Show report' button: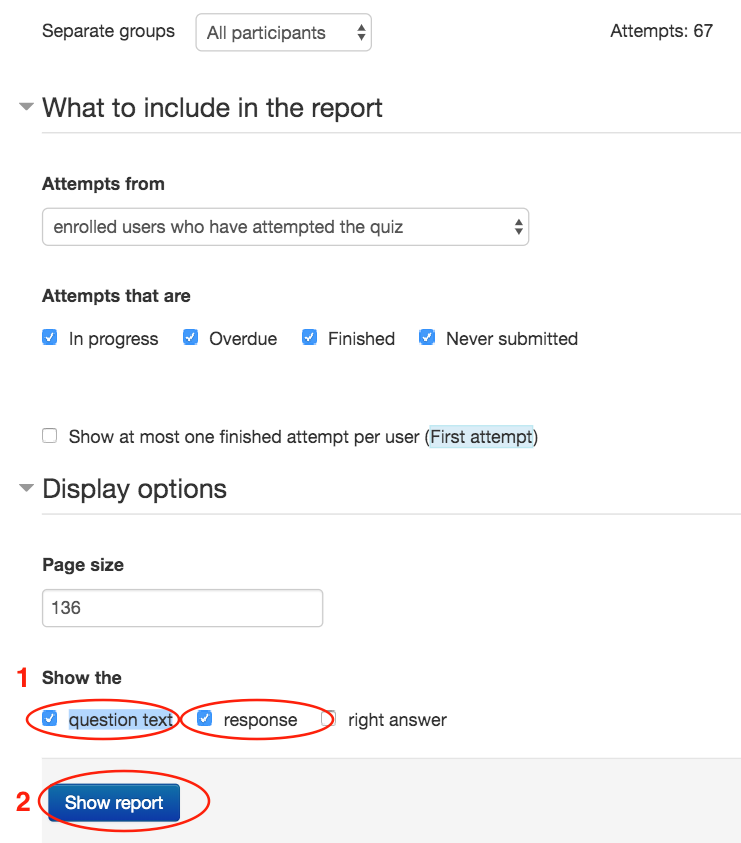 3. From the 'Download table data as' dropdown menu, select 'Microsoft Excel (.xlsx)', then click the 'Download' button and save the file.